Assertive and Value Oriented Realtor-Serving Our Veterans, Families and Bay Area Citizens
Fourth Generation Bay Area-Native With Historical Knowledge Of Our Bay Area
Competent
Let Us Work For You
We work for you! We make sure we find the dream home you and your family will love.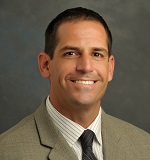 Contact Me
Diligent
Here to Help
Our main job is to assist veteran's getting into their new home by using their VA loan.
Genuine
Expert Knowledge
We use our personal VA Loan experience to help every military vet looking for a new home.
Contact us
For a Free Consultation of Bay Area Market and History
We understand how confusing buying a home is. That is why we are here for you to start right away. Get in touch with us today so we can get you into your dream home tomorrow.
Contact us
Serving Buyers and Sellers in Bay Area
As a US Veteran himself, Daniel Joy VA provides US Military Veteran buyers and sellers and non-Military Buyers and Sellers with full service real estate services in the Bay Area of California.
I've worked with Dan twice over the last three years because of his deep understanding of the Bay Area real estate market and his extensive experience with the VA lending process. Dan is motivated and professional, and does everything he can to represent the best interest of his clients. I plan to work with Dan on my next purchase, and would recommend him to anyone looking for an honest, diligent and experienced agent in the Bay Area.
I had the pleasure of having Dan help me find a home during Spring, Summer, and Fall of 2014 and I can confirm that he is an extremely knowledgeable and dedicated realty professional. Working for such demanding clients such as myself can be extremely stressful but at no time did Dan act anything but the professional he is and maintained his extremely high work ethic and standards. One of Dan's principle characteristics is that he is extremely professional and efficient. It would be my pleasure to go house hunting with Dan again, I can't recommend him enough.
In all honesty I thought buying my first home with the VA Loan was going to be more difficult than it turned out. Being a first time buyer, as well as a veteran using the VA loan, I wanted to have someone that was familiar with the VA Loan and the Bay area market. I was fortunate enough to have had Dan Joy referred to me by my mortgage company. Words cannot express how wonderful and seamless my experience has been in purchasing my new home. Dan was very accommodating in showing me homes that not only fit my budget but also fit my needs, which resulted in finding a home that I really love. As I mentioned I am a veteran using the VA loan and this is where Dan shines. He worked diligently to destigmatize the VA loan and speed the process in order to close in less than 30 days. He acted as a liaison between me, my mortgage company, and the listing agent to ensure everything is being taken care of to move the process as quickly as possible. He was consistently in contact with me to let me know where we were in the process and what needed to be done next. Thanks to Dan the entire experience was seamless and painless. I couldn't have asked for a better realtor.