Serving your Real Estate needs on the NorCal Coast, San Mateo County, Santa Clara County, San Francisco County, and East Bay Counties
Your One Stop Shop for Real Estate and Home Loan needs in California
Dan Joy
Owner/Broker of record
DRE# 01489244/NMLS# 2388914
Corp. DRE Lic. #02137466
Michelle Joy
HR Manager and Administration Support
Nereyda Salinas
Real Estate Transaction Coordinator
Trustworthy, Personable, Punctual, Veteran-Owned Business
Helping and Giving Back Mentality
Here is what you can expect from us as your Realtor:
We will communicate with you consistently through the process of buying or selling your home. We will do everything we can to get your home sold if you are a seller, or your offer accepted if you are a buyer.
We will keep you informed of the real estate market pricing and mortgage market interest rate trends and share with you the projected future of San Francisco and the Bay Area.
We will listen attentively to your needs and respond accordingly. We will maintain a keen attention to detail with the support of my entire network of partners and vendors to make your real estate transaction as simple as possible.
We look forward to serving your real estate needs and answering your questions.
Diligent
We're here to help
Our main job is to assist veteran's getting into their new home by using their VA loan.
Genuine
We have expert knowledge
We use our personal VA Loan experience to help every military vet looking for a new home.
Competent
We work for you
We work for you! We make sure we find the dream home you and your family will love.

Serving Buyers and Sellers in Bay Area
As a US Veteran himself, Daniel Joy VA provides US Military Veteran buyers and sellers and non-Military Buyers and Sellers with full service real estate services in the Bay Area of California.
Safe, Secure Resource for All Your Needs
Contact us
For a Free Consultation of Bay Area Market and History
We understand how confusing buying a home is. That is why we are here for you to start right away. Get in touch with us today so we can get you into your dream home tomorrow.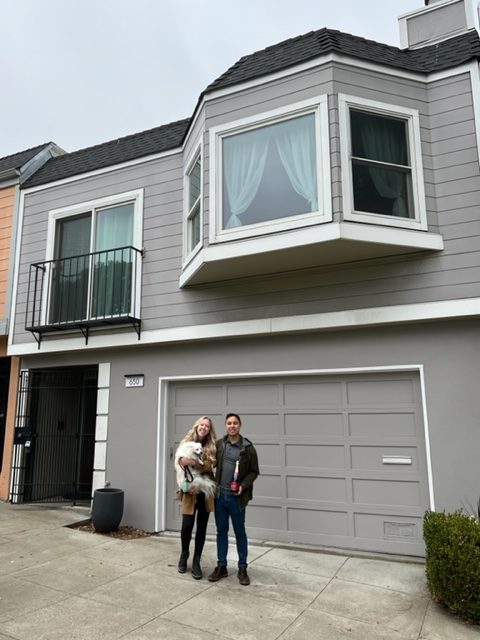 Johnny and Becca San Francisco- Johnny (Infantry US Army)
Hassan and Lesley Concord-Hassan (Engineer US Army)
Sal and Edith and Kids (Sal US Army)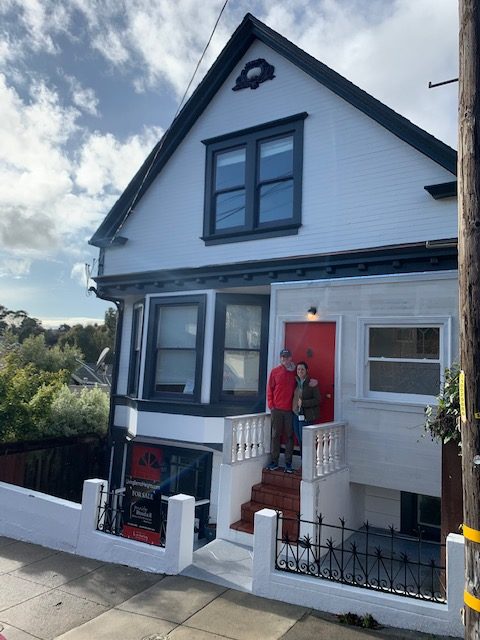 Mike and Colleen (Mike US Marine-Infantry Officer)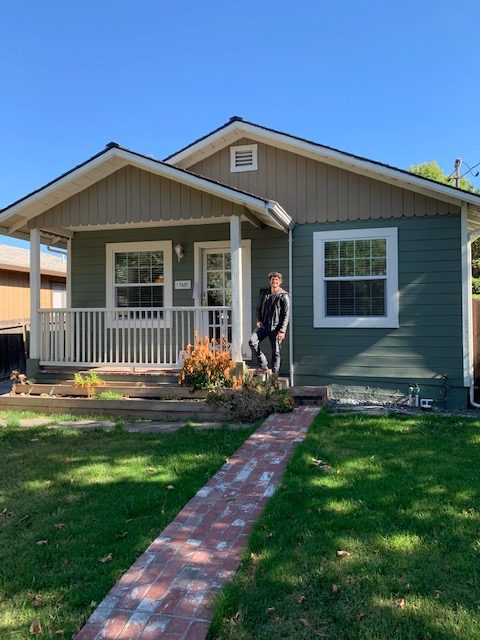 Diego (US Marine-Infantry)
Testimonials
What Clients Have Said
I've worked with Dan twice over the last three years because of his deep understanding of the Bay Area real estate market and his extensive experience with the VA lending process. Dan is motivated and professional, and does everything he can to represent the best interest of his clients. I plan to work with Dan on my next purchase, and would recommend him to anyone looking for an honest, diligent and experienced agent in the Bay Area.
I had the pleasure of having Dan help me find a home during Spring, Summer, and Fall of 2014 and I can confirm that he is an extremely knowledgeable and dedicated realty professional. Working for such demanding clients such as myself can be extremely stressful but at no time did Dan act anything but the professional he is and maintained his extremely high work ethic and standards. One of Dan's principle characteristics is that he is extremely professional and efficient. It would be my pleasure to go house hunting with Dan again, I can't recommend him enough.
In all honesty I thought buying my first home with the VA Loan was going to be more difficult than it turned out. Being a first time buyer, as well as a veteran using the VA loan, I wanted to have someone that was familiar with the VA Loan and the Bay area market. I was fortunate enough to have had Dan Joy referred to me by my mortgage company. Words cannot express how wonderful and seamless my experience has been in purchasing my new home. Dan was very accommodating in showing me homes that not only fit my budget but also fit my needs, which resulted in finding a home that I really love. As I mentioned I am a veteran using the VA loan and this is where Dan shines. He worked diligently to destigmatize the VA loan and speed the process in order to close in less than 30 days. He acted as a liaison between me, my mortgage company, and the listing agent to ensure everything is being taken care of to move the process as quickly as possible. He was consistently in contact with me to let me know where we were in the process and what needed to be done next. Thanks to Dan the entire experience was seamless and painless. I couldn't have asked for a better realtor.
Throughout our entire experience buying our first home, Dan was extremely communicative and transparent, guiding us through every step of the process. We also used the VA Loan in the very competitive SF Bay area market; without Dan, I'm convinced there is no way that we would have been able to successfully use the VA Loan in this market. Dan was an advocate for us all along the way, and his dedication and work ethic were what allowed us to close on a single-family home. I would very highly recommend Dan to any potential home buyers, and also specifically for those looking to navigate the market with the VA Loan.
When my wife and I started the search for a home, we knew we would have our work cut out for us. We knew we'd be competing with cash buyers and dealing with sellers that didn't want to have to deal with the VA Home Loan. Once we connected with Dan, the process went smoothly and quickly.
Dan helped us define what to look for and approach the Bay Area real estate market realistically. We started with our preferred area and on the first day we found the home we wanted. Within 48 hours our bid was accepted. Prior to the bid, we worked with a lender that took a long time to get us preapproved and knowing we were wanting a home sooner rather than later he hooked us up with an excellent lender that worked in tandem with Dan to ensure the seller is comfortable with the VA Home Loan and understood all the nuances associated with it.
We cannot express enough how helpful, thoughtful, and empathetic a realtor Dan is. From beginning to end, he's right there with you ensuring the home not only meets the VA's requirements, but the purchaser is certain it's the home for them.
Thanks, Dan!
My wife and I recently purchased a condo with Dans help. Dan was very informative and led us through the purchasing steps with ease and made this a lesser stressful time than what it could have been . He made the steps of going through the VA loan process easy and we would definitely recommend him to others.